Ch. Sendero's Sweet Magnolia

(Maggie)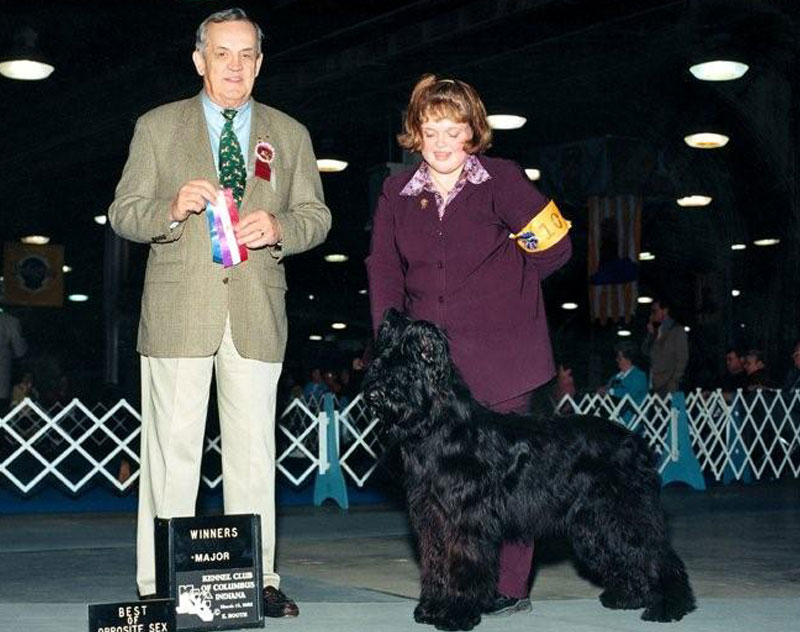 Sweet Magnolia, Maggie, is another beautiful Remington daughter. Maggie lived life at full tilt, notorious for her "drive-bys"! Running as fast as the wind toward an unsuspecting person, she would turn away at the last minute, jumping in the air while grabbing whatever clothing she could sink her teeth into!
Once Maggie finished her championship, she went to live with the Kelley family in sunny Florida. Maggie enjoyed a great life with Mike and Kimberley Kelley and their wonderful children Alli and Jake, swimming daily with the kids in the backyard pool and, generally, having a grand time!
Maggie was bred three years ago to Rick and Liz Kenitz's boy, Boston, producing two girls who went on to become AKC Champions. Maggie's daughter, Ch. Sendero's Absolutely Irresistible, was successfully campaigned by handler Joan Scott as a special.
Maggie's passing was difficult as she was such a key part of not only our lives but more importantly the entire Kelly family. She will never be forgotten!!
Hi, your Javascript is off. For optimal results on this site please enable Javascript in your browser.